Travel to Iceland July 18 – 29, 2024
Tour Dates: July 18 – 29, 2024
Join US Quilt Tours for a fabulous Iceland in Summer Tour through the incredible country of ICELAND! Hop on board our luxurious motor coach and head off for culture, mouth watering cuisine and a little QUILTING!
Travel to Iceland is much in vogue these days. We realize that you can choose between dozens of tours to Iceland, that are operated by reputable tour companies. We, – NATO LTD claim, however, to be the only tour company that offers a genuine Icelandic experience. You will have Cynthia Hay: tour manager, and Dorothea Siglaugsdottir, a tremendous Icelandic tour guide. You will be exposed to the Icelandic nature in all its glory, meet the Icelandic horse up close and personally, enjoy the very best of Icelandic cuisine throughout the tour and participate in TWO Quilting workshops with Cynthia Hay and Nancy Georgsdottir!

Ingólfur ("Ingo") Blöndal, owner of US Quilt Tours, NATO, LTD
here are Some of the Highlights you'll enjoy on Your trip to Iceland…
Meet Icelandic quilters and participate in quilting workshops conducted by Icelandic quilter Nancy Georgsdottir, and your tour manager, Cynthia Hay.
Be in awe of the spectacular Icelandic nature; steaming hot springs, spouting geysers, thundering waterfalls, majestic glaciers, and immense lava fields.
Spend time with the popular Icelandic horses and learn all about this unique horse breed.
Join an exciting whale watching excursion. See majestic Humpback and Minke whales, dolphins along with breathtaking mountain views.
Enjoy traditional Icelandic food specialties; fresh fish and the world's best lamb. Menus are carefully selected at some of Iceland's best restaurants. It is a gourmet food experience!
Explore the extraordinary Game of Thrones location, Pjorsardalur, a valley right at the edge of the Icelandic highlands, fill with natural wonders.
Visit Laekjartun farm, and Uppspuni Mini Wool Mill to learn how the wool from Icelandic sheep is turned into luscious, yummy wool yarn!
Admire colorful Reykjavík ('Smoky Bay'), the cleanest of all cities, where the air is pure, the hot water is scalding and salmon is caught in clean waters within city limits.
Visit unique Westman Islands, teeming with puffins and other fascinating sea birds.
Glide across the glacial lagoon Jokulsarlon on an amphibian boat excursion, with the icebergs all around you!
Experience Pingvellir, and learn about Iceland history, the Vikings, the Sagas and the people who discovered America at this remarkable site of the world's oldest parliament.
Bring back spectacular photographs of Icelandic horses, waterfalls, and unique scenery that Iceland is known for.
Enjoy shopping in Reykjavík for the hand-knitted sweaters and the latest fashion in woolen garments.
---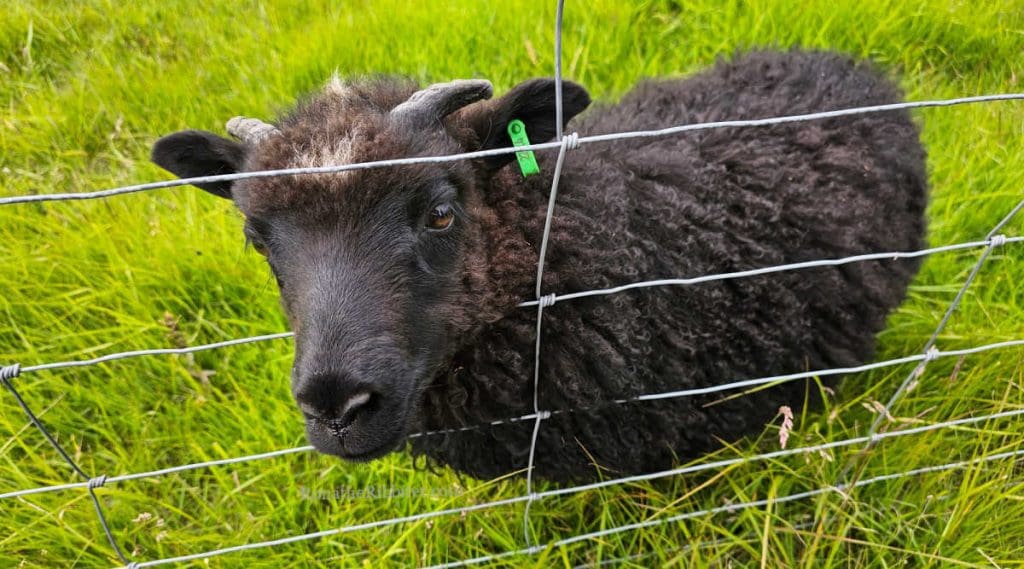 ---
How much does the 10 Day Icleand in summer Tour cost?
tour price starts at $6595 per person
(Single Room Supplement: $1370)
$500 Deposit required per person. Final payment due by April 19, 2024.
To hold your place, simply click the button below to fill out the registration form. Once your registration is processed, you will receive a follow up from US Quilt Tours to verify your registration information, go over all the nitty gritty details of the tour, schedule payment and answer any and all questions you may have. Easy peezy!
---
---
What's included in the price? Check this out!
Air fare – round trip to Iceland by ICELANDAIR or PLAY AIRLINES – Economy standard
Ten nights accommodation
Breakfast each morning
Six lunches and nine dinners
Services of tour manager Cynthia Hay
Services of local tour guide extraordinaire Dorothea Siglaugsdottir
Admission to Museums
Horse show at Fridheimar Horse Farm
Excursions into the "Wilds of Iceland." by baot through the Westman Islands, and an amphibian cruise on the Jokulsarlon glacier Lagoon.
Ferry fees to and from the Westman Islands
Two quilting workshops!!
Westfjord excursion for non-quilters at waterfall Dynjandi
---
---
meet your tour manager!
Cynthia Hay is an owner of Patchwork Plus in Dayton, Virginia. She's published patterns in quilting magazines and enjoys joining quilters throughout the world for coffee on Facebook nearly every morning!
Cynthia has traveled to Bali to make batiks, Cambodia to visit the Silk Farm, Holland to attend the Quiltdagen, Russia multiple times to visit a local Quilt Guild in Ivanovo, and is looking forward to her first trip to Iceland!
---
two Quilting Workshops!
Just for your tour in Iceland, you'll get the option to participate in 2 quilting workshops! In between each 3 hour quilting session, you'll join a group of German and Icelandic quilters for a one-of-a-kind Show and Tell!
Quilting workshop #1
In Quilting Workshop #1 – by Cynthia Hay – you'll get to make a Puffin! You'll use traditional piecing to make your own 15 x 15 inch Puffin block. You'll receive the patterns to make your Puffin block and additional pattern to make your block into a tote bag, a wall hanging or a Puffin Quilt!
Quilting Workshop #2
In Quilting Workshop #2 – by Nancy Georgsdottir – you'll master the traditional technique of Somerset Patchwork and create a folded start with an interesting 3-D look. Nancy will provide a fabric kit for each quilter and all the necessary tools. So, just sit back and enjoy folding and sewing your fabric to produce an intricate looking and unique pattern!
Nancy Georgsdottir is the quilter's quilter, dedicated to quilting for more than 20 years. She owns a local quilt shop in Akureyri and operates quilt retreats in nearby Landamyri, where Icelandic quilters come from all corners of the country to learn about quilting.
Sunday July 28th, Nancy Georgsdottir will come to Reykjavik to manage the quilting workshops and will bring with her participating Icelandic quilters who will work side by side with YOU!
---
You can also opt in for these fabulous extras!
Guided Horse Ride at Icelandic Horse World
Experience riding an Icelandic horse at the Icelandic Horse World. Choose from Mountain & Meadows – a short 1 hour ride suitable for those with little to now riding experience. (Optional: $165 pp) Or take the Country Ride – a longer 2 hour ride perfect for those with some riding experience. (Optional: $225 pp)
Whale Watching Excursion
Join the exciting 3-hour whale watching excursion that departs from Reykjavik harbor. See Minke and Humpback whales, Dolphins, porpoises and loads of PUFFINS! (Optional: $145 pp)
Deep Sea Fishing Excursion
Recommended for the non-quilters – Departing from Reykjavik harbor this fun fishing excursion takes you on a memorable adventure where you cast your line and reel in a variety of fish specie such as cod, haddock and pollock!
The sea angling boat is an all-inclusive experience for a small group, from coffee and home-baked cookies to a gourmet meal that consists of your own catch! (Optional: $168 pp)
AND….
The Blue Lagoon, recognized as one of the wonders of the world, is a gorgeous geothermal spa that is one of the most visited places in Iceland. At an average temperature of around 100*F, the lagoon's nutrient-rich waters are reported to fix all sorts of skin ailments, from psoriasis to eczema. (Optional: $159 pp)
---
We can't wait to see you in Iceland!
Know someone who might like to join you in Iceland? Click below to share this page!
---
Frequently Asked Questions:
What forms of payment are accepted?
US Quilt Tours (NATO LTD) accepts Paypal, Wire transfer or check.
I am traveling alone. Do I need a roommate?
Traveling alone? Not to worry! The folks at US QUILT TOURS are excellent at finding and matching roommates for each tour. Many of our past matches have gone on to become life long friends! Simply contact us for more information.
If you still require a single room, the $1370 supplement will be added to your Iceland Quilt Tour total cost.
Can I bring my spouse?
YES! Our tours are not limited to just quilters. Spouses are more than welcome to enjoy the many attractions at each destination!
Is there a discount for non quilters?
There is no discount or special price for those who choose not to participate in a quilting workshop or other activity on the tour program.
Will I need to bring quilting supplies?
No. Participants do not need to bring anything to the workshops. The Icelandic quilters will bring their sewing machines. Other items, such as scissors, pins and thread will be supplied by Nancy Georgsdottir and all patterns will be precut.
Will be visit quilt shops?
There are very few working quilt shops in Iceland, and most of them are located inside the owner's garage or house. And, all of the items you would find inside the shops would be the same you'll find in the United States, but more expensive. For these reasons, we will not be visiting quilt shops on the Summer in Iceland tour.
What's not included?
Not included in the price of the Iceland Quilting Tour are:
Air fares from your home town to your chosen gateway airport to Iceland and back.
Meals other than listed above.
Alcoholic beverages.
Baggage fees charged by airlines.
US QUilt Tours Cancellation Policy
Regardless of reason, cancellations result in a costly process of letters, emails, calls, adjustments and refunds, etc., plus a loss of revenue if time does not permit resale of the lost reservation. The following fees apply to offset these costs., no exceptions. In the event of cancellation by the tour operator, all payments received from tour participants will be refunded. If an airline ticket has been issued on your behalf you are subject to the airlines cancellation fee for the ticket.
60+ days prior to departure (International Tours)- cancel fee of $500
59 to 30 days prior to departure – cancellation fee of 80% of tour price
29 to 0 days prior to departure – cancellation fee of 100% of tour price
Click HERE for more information from US Quilt Tours about their services.
---
---
Still have questions?
Please feel free to reach out to me HERE. Or, you can reach out to US Quilt Tours directly HERE.
---
Want to know more about US Quilt Tours? Click HERE to find out more about Ingo Blondal and US Quilt Tours!
---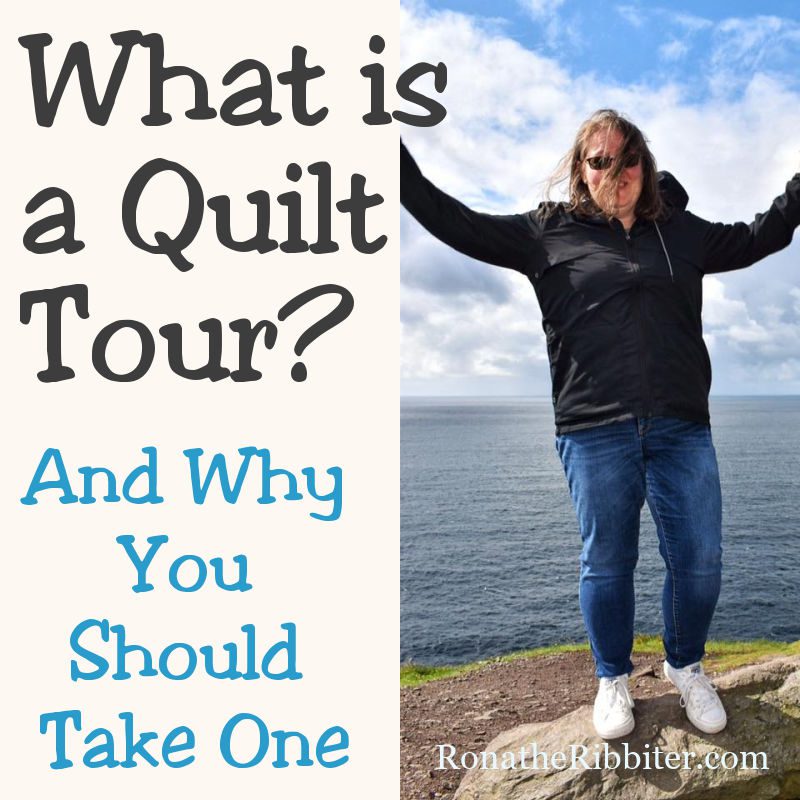 Not sure what a Quilt Tour actually entails? Click HERE to check out what all the hub bub is about!
---
more on the blog
---