Now Scheduling for 2024!
As I am the Traveling Quilter, I love to travel to Guilds and Shows sharing my love of Quilting! Do you have an event you'd like to schedule? Let me know!
New Workshops recently added! See below…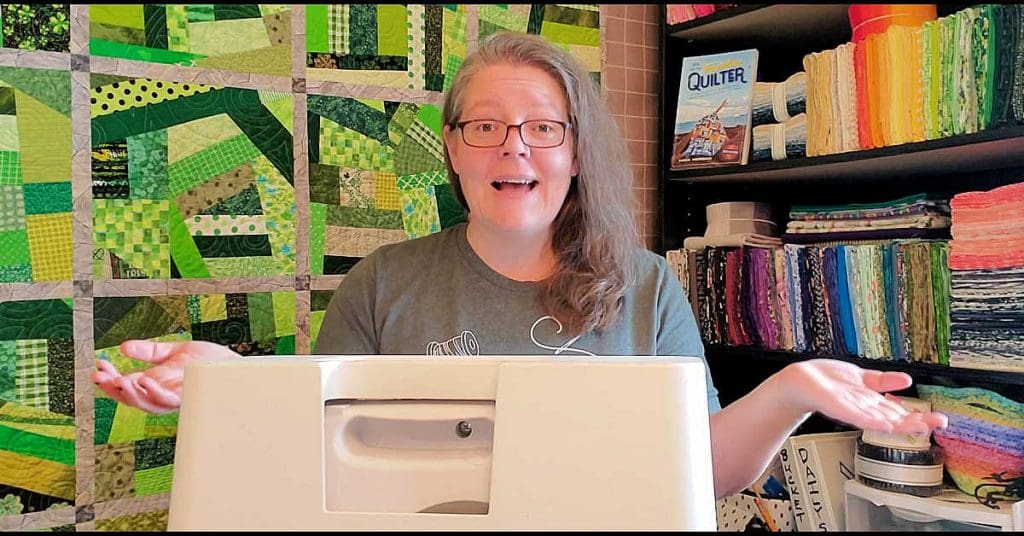 ---
Lectures:
1) Tips for the Traveling Quilter: Based on my book Tips for the Traveling Quilter, I've developed a fun and interactive 1 Hour lecture and trunk show where I give away all my best secrets and tips for the roads we quilters travel. From Budgeting to Safety, Destinations to Air travel, and a few funny shenanigans along the way. I've included something for everyone in this interactive lecture!
*Outside the United States but interested in this lecture? I've also tailored my Tips for the Traveling Quilter specifically for quilters wanting to visit the US! You'll learn all the best spots to visit and what to expect. Little known places just for quilters! I've even thrown in travel tips on budgeting, places to stay, etc. Your trip will practically plan itself! CONTACT ME for more details on my travels to Europe and talks via Zoom!
2) Traditional to Modern: As a quilt pattern designer, I'm known for turning traditional quilting blocks into modern quilts. In this fun and interactive 1 Hour lecture and trunk show, I give you all my secrets on how to use fabric and color placement to turn traditional quilt blocks into a modern work of quilting art! Then, we all get to design a unique quilt together for you to keep!
3) How to Choose Fabric: You have a new pattern that you can't wait to start on. But, the fabrics are no longer in print. Which fabrics do you choose? In this 1 hour lecture, I walk you through the different types of fabric designs, hues, shades, color families and how to pull them all together for a stunning and well balanced quilt top!
workshops
1) All About Binding: Do you struggle with quilt binding? In this 6 hour workshop, I walk you through THREE different methods for making, applying and finishing your quilt binding. We cover corners, closures and I show you my signature zigzag style! These techniques can be used on quilts of all sizes, including mug rugs!
2) Perfect Points! Perfect for beginners as well as quilters who want to hone their basic quilting techniques. In this 6 hour workshop you'll learn my techniques for:
Perfect Pinwheels
Perfect Curves and
Perfect Y-seams!
3) Traditional to Modern Workshop! In this brand new 3 hour workshop, we'll expand on the Traditional to Modern lecture to include:
Expanded information about Color Theory
How the eye sees and interprets color
How even small changes to fabric placement can create amazing works of art!
THEN we'll get to play! Each participant will receive a kit* full of quilt blocks and color pieces to explore and design your very own works of art!!
*Small Kit Fee required.
4) COMING SOON – STONEHENGE!! In this brand new 6 hour workshop, inspired by the iconic Stonehenge Monument in England, you'll learn how to create a full circular quilt using ONLY straight stitch piecing! More details and photos coming soon. Click HERE to contact me for more information.
Each participant will receive a printed pattern of my upcoming Stonehenge quilt available ONLY in this workshop. Book and pattern will release April 20, 2024.
---
Quilt Shop visits Too!
Are you a Quilt Shop looking for a fun, inspiring and informative speaker? I'd LOVE to visit your shop! I'm available for both Lectures, Workshops and Book Signings.
And, while I'm there, I'd love to schedule an interview to do a quilt shop spotlight for my Rumble and YouTube channels!
---
Contract
For questions or to schedule a visit, you can email me directly to Rona@RonatheRibbiter.com.
Phone: 980-230-9019
Email: Rona@RonatheRibbiter.com
---
More on the Blog
---