Lessons I learned working the Quilt Show Reno
I've been vending at various small size events for a few years now. I've also vended at a few guild size shows and one quilt shop show. However, the Quilt Show Reno taught me more than I ever could have imagined.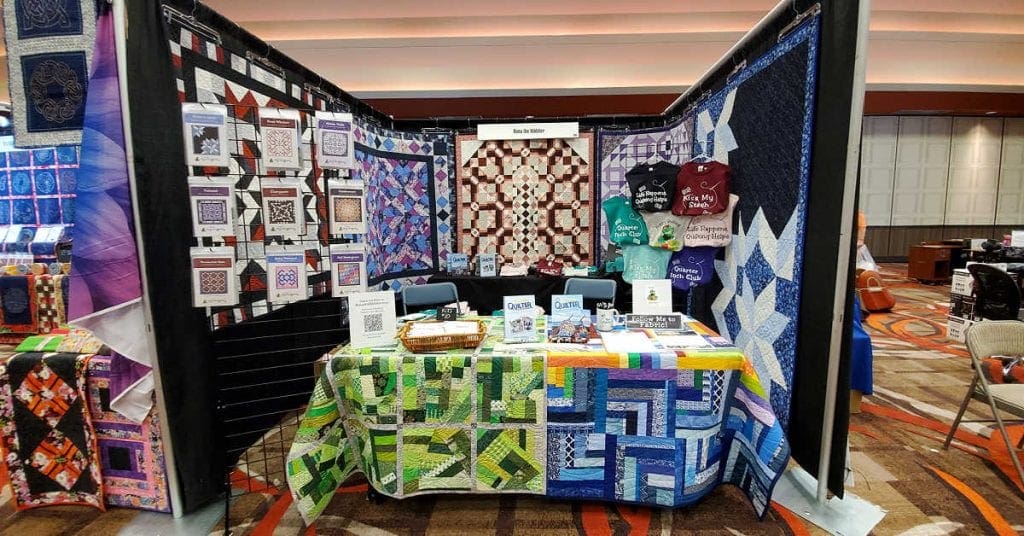 The Quilt Show Reno is a smaller National Quilt Show held in Reno, Nevada every June. Because it usually falls around my mother's birthday and Father's Day (and my parents live nearby) I try to fly out every year for the show. However, this year was my first time actually vending.
Not only was this the largest show I've worked to date, it's also the first time I've had to fly for a vending opportunity. All of the other quilt shows I've vended at were within a day's drive from my house in North Carolina. So, to say there was a learning curve would be an understatement.
---
---
Lesson 1: Make sure you have 2 people working the booth
Thursday morning the show began. Even before the doors opened there was a line a mile long out front of amazing quilters waiting to get the party started. We were SLAMMED! I was so thankful my mom decided to hang out with me in my booth all 3 days so she could help direct traffic, take payments and answer questions here and there. It was such a madhouse for those first few hours. But, SEW MUCH FUN!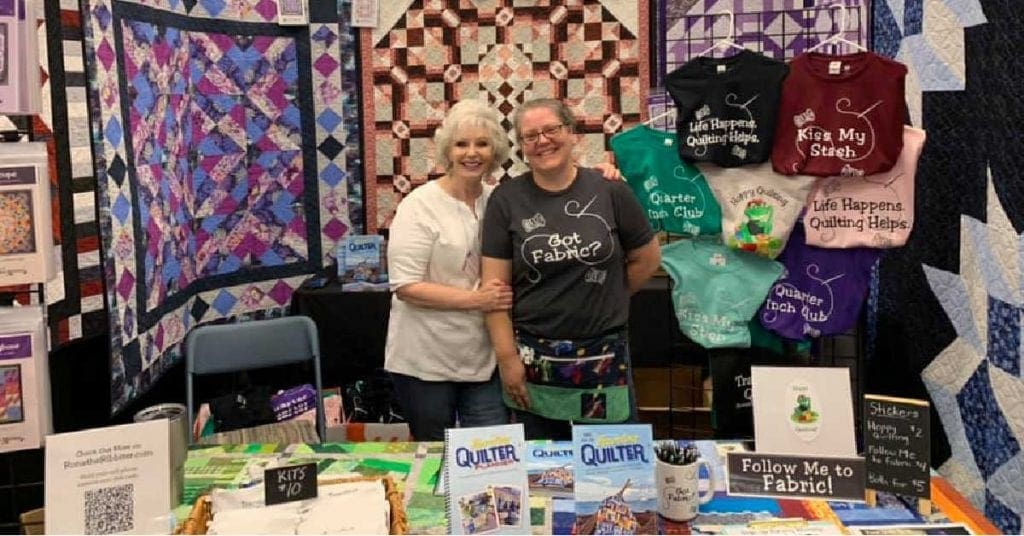 Another reason it helps to have 2 people is when that little bladder tingle calls and you gotta step away from the booth for a few minutes. This is especially true when the bathroom is all the way across the vendor mall from your booth!
---
---
Lesson 2: Organization is key
Now, with all of my list making and note taking and researching skills, you would have thought I'd be overly prepared for this event. Nope. You see, at home I have one large backpack that holds all of my smaller booth supplies like tape, extra scissors, a screwdriver, zip ties, etc. All the little things you never know if you're gonna need.
Well, somehow I decided that I would take that backpack on the airplane with me. Because most of those items can't go onboard an aircraft, I emptied the bag and forgot to put them in my checked bag. Y'all, do you know how hard it is to put in teeny tiny screws when you don't have a little magnetic screwdriver? Oh yes. Set up day was an adventure!
---

---
Lesson 3: Be prepared to talk… A LOT
I can talk about quilting for days. Probably even weeks or months straight. However, what I wasn't prepared for was the constant flow of people to meet and talk to! Getting to meet everyone really is my favorite part of these events. However, usually there's a lull or a break here and there to rest your voice. Not this time. We chatted so much that both mom and I nearly lost our voices by the time the event ended. I say that's just proof of a great time!
---
Lesson 4: Always eat breakfast
As I mentioned earlier, there was a near constant flow of people those first 2 days of the Quilt Show Reno. With that many people to meet and talk to, it leaves very little time to eat. After vending at several quilt shows you learn to bring small snack and take a bite here and there when you can. So, as the doctor used to say, breakfast is the most important meal of the day. At least enough to get you through until dinner. 😊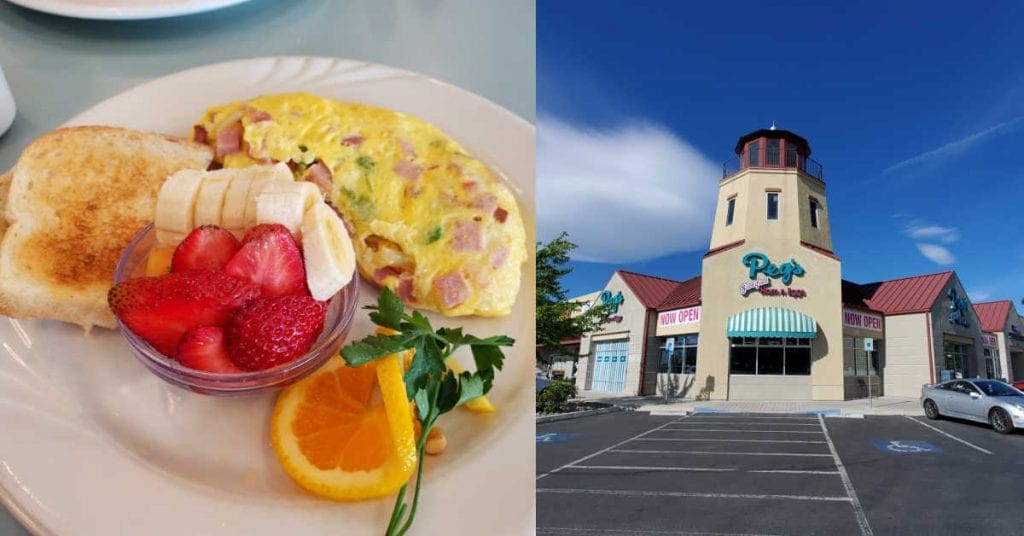 ---
Lesson 5: Make friends with your neighbors!
Again, getting to meet and talk with everyone is my absolute favorite part of vending at quilt shows. And the same can be said for meeting our booth neighbors. This show I was placed in between the massage people (oh my goodness was that tempting…) and D's Quilting.
Not only was D and her husband super friendly, she also gave me some great advice about my booth and vending at larger shows in general. If you're curious, D specializes in Sashiko designs and she teaches them! Super neat lady and I was so grateful for her input!
---
Lesson 6: HAVE FUN!
No matter if you've vended a hundred shows or this is your first, the most important part is to relax and have fun. You never know who will come up to your table or which vendors you'll get to meet. You may even find a kindred soul who lives on the opposite coast like my new friend Mac! Or, you may even have a few spectacular subscribers show up so you can finally meet face to face. At the end of the day (or the week) having fun and meeting new people is really the best part of a quilt show!
---
RELATED POSTS:
---
Do you know someone who'd love to to learn about vending at a quilt show? Click the buttons below to share with your friends! Then be sure to join us in the Traveling Quilters group on Facebook for more travel adventures!
---
more on the blog
---
---