For those that don't know yet, I Went to Ireland!
Today marks exactly 4 years since my trip to the Emerald Isle and yet every moment is still fresh in my mind. I wanted to bring back my posts from my old blog about the trip and share with you all our crazy adventures! Who knows, maybe they'll inspire your next trip!
In May of 2017 I attended a local quilt guild meeting where our guest speaker was master quilter Mark Sherman. Looking back I'm convinced our acquaintance was kismet. This was the only guild meeting I was able to attend in 5 years of living in North Carolina. And, it would be another year and a half before I actually became a member.
At this meeting in 2017 Mark had an advertisement for his (then) upcoming Craft Tour to Ireland where he would unveil his new Book of Kells quilt. Over the course of 8 days we would be traveling from Dublin to Galway, around the Ring of Kerry with stops to see the Cliff of Moher, Kylemore Castle, Avoca Woolen Mill, Connemara Crystal Company, and several little towns along the way!
To be honest, I picked up that piece of paper with no real belief I would be able to make the trip. In fact, when I brought it up to my husband I was half joking. But, his quick response floored me. "When do you leave?"
Ever since I was a child I've wanted to travel to Scotland and Ireland; more specifically, the castle Eilean Donan in Scotland and the Hill of Tara in Ireland. However, in my mind it was always a "one day it might happen." This day, my husband was actually telling me to go. We had a little money set aside and he was literally making one of my life long dreams come true. I definitely found a good one!
---
I'm on my way!
Flash forward to September 3, 2017. There I was, sitting in the Charlotte airport about to make my way up to New York, then across the great wide ocean to visit the land of my heritage. I'd love to tell you my stomach was full of butterflies or another romantic scenario, but the truth is I was pretty calm. The weight of the day hadn't truly hit me yet. I was almost surprised at how not elated I seemed. I was going to Ireland for crying out loud!
While contemplating my strange emotional status, I heard a woman next to me mention 'Ireland'. Curious… "Are you going to Ireland?" By golly she was! She and her 2 daughters were spending 3 weeks back packing across the Emerald Isle. How amazing would that be?! We had a lovely chat telling each other about our different tour plans and even working in a quilt discussion. Now I was starting to get excited, just in time for boarding call.
---
---
First stop: New York!
My first stop was in New York. This was my first time flying into JFK and it was wonderful… mostly. Because my flights were booked separately, I had to claim my baggage before re-checking into Aer Lingus for the hop across the pond.
People Watching is the best pass time!
Have I mentioned my love for people watching? Let me tell you my friends, standing at baggage claim in Kennedy airport is a people watchers dream. The first to catch my eye were 2 kids around 7(ish) years old using their rolling luggage as bumper cars. Oh to be that young and bored again. The little boy definitely lost to his sisters advantage. Her legs were longer. She could whip around him with the quickness and tag him from behind. His little head would jerk around with a playful annoyance while showing her that "I'll get you yet. You just wait!" face.
Veering my eyes slightly to the right I noticed the sweetest little old couple sharing a doughnut. Such a simple task conveyed the years of familiarity in their relationship. Without a word he knew to give her the smaller half because she didn't need that much sugar. Her grin was the tell tale sign she knew he shouldn't eat a whole one because he didn't need all that sugar either. But, neither one would miss their sweet treat shared with the one they love.
What was that giggling? I turned around to find a sweet woman, maybe in her 70's(?) staring at her cell phone and just giggling away. I imagine her texting her friends back home catching up on all the gossip around the group. Maybe their own 'Blanche' was regaling them with news of her latest conquest. Or Shelly's husband was caught ogling the young things at the pool again.
---
---
Traversing the Island that is the JFK Airport
Finally my bag arrived and it was time to head for Terminal 5… International flights. If you are ever flying overseas from JFK, bring your walking shoes. 'The great 5 mile hike of Queens, with sights and sounds of local life amongst the savages.' At the end of your journey you will discover… Men In Black headquarters.
Honestly, you come around the last bend to find an escalator (or stairs) down to a large room filled with kiosks and aliens (fortunately, the human kind). Seriously though, it definitely felt as far separated from the main airport as its location. And, of course, my check in was all the way in the back. I mentioned the hiking shoes, yes? One side note: Jet Blue must practically own Kennedy airport with the number of kiosks and terminals in this place.
When I finally reached the Aer Lingus ticketing counters I discovered another 2 hour wait. They apparently don't open before 3 PM. Thank goodness I had a decent book to read (Yay for Kindle).
As I approached our gate I spotted the man of week, Mark. Sitting next to him was most of our remarkable group of 14 with whom I'd be trapped… er… spending the next 8 days. There was Kathy and Trish, newly acquainted friends from Florida; Pilip, Brian, Dana and Beverly, two couples and long time friends also from Florida; Gloria and Cecilia, long time friends from Indiana; Peggy and Frank, another couple from Florida (sensing a theme?); Mark, Anthony and myself. My roomy Jeanne would meet up with us in Dublin as she had just finished a cruise around the Mediterranean, poor thing. So, this was our group. For better or worse, we were on our way. Ireland would never be the same!
---
---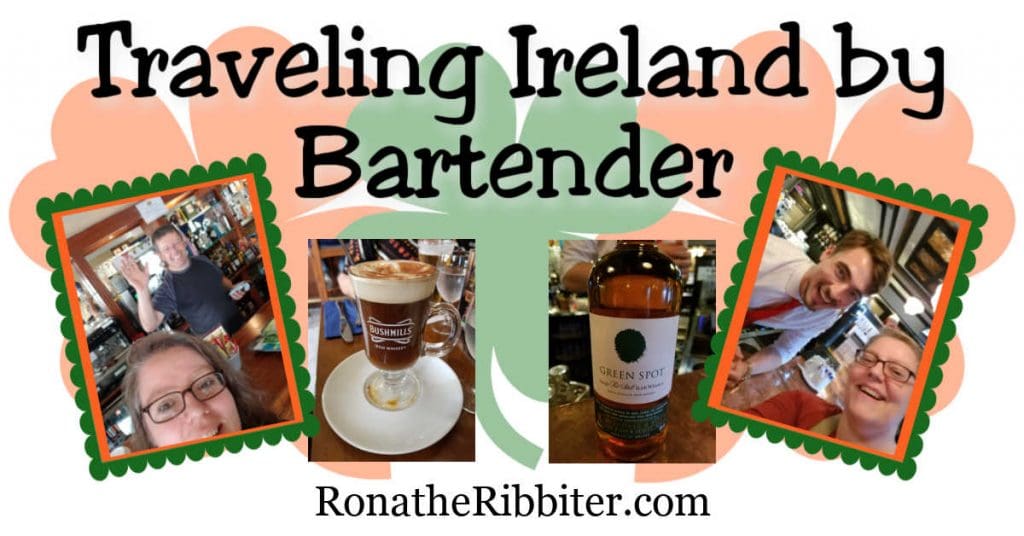 ---
Related Links:
---
Do you know someone who'd love to learn about Ireland Quilt Tours ? Click the buttons below to share with your friends! Then be sure to join us in the Traveling Quilters group on Facebook for more travel adventures!
---
Add a little bit o' Ireland all year 'round with these Irish table quilts! Click here for to get the pattern!
---
More on the blog
---
---