THe safe and grand return to in person shopping
Going back to a live in person quilt show after a year of COVID lockdowns was like walking into the great unknown. What would be the turn out? How would people react? Would the quilt shows ever really be the same? Fortunately, the first quilt show back was great!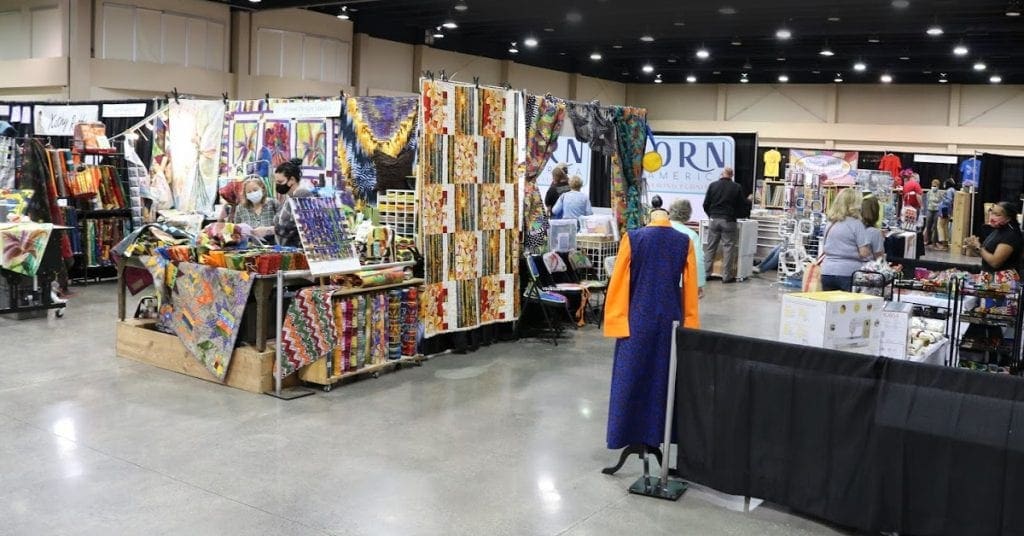 ---
Over the years I've attended Quilt Shows as both a vendor and a participant. But, this year for the Atlanta Sewing and Quilt Expo I became something new… "media." This time around I was attending the show strictly to take photos for both the blog and my book Tips for the Traveling Quilter. I must say it was quite a fun and unique experience!
Because I knew my main purpose for attending the Original Sewing and Quilt Expo (OSQE) was to take photos, I reached out to the folks over at OSQE to get their permission. The last thing I ever want to do is step on anyone's toes. Plus, because these photos are going in my book, I wanted to make sure all my basis were covered. Luckily, the people I spoke with absolutely wonderful! If you ever have any questions about any of the OSQE shows, don't hesitate to reach out. They are so friendly and helpful!
---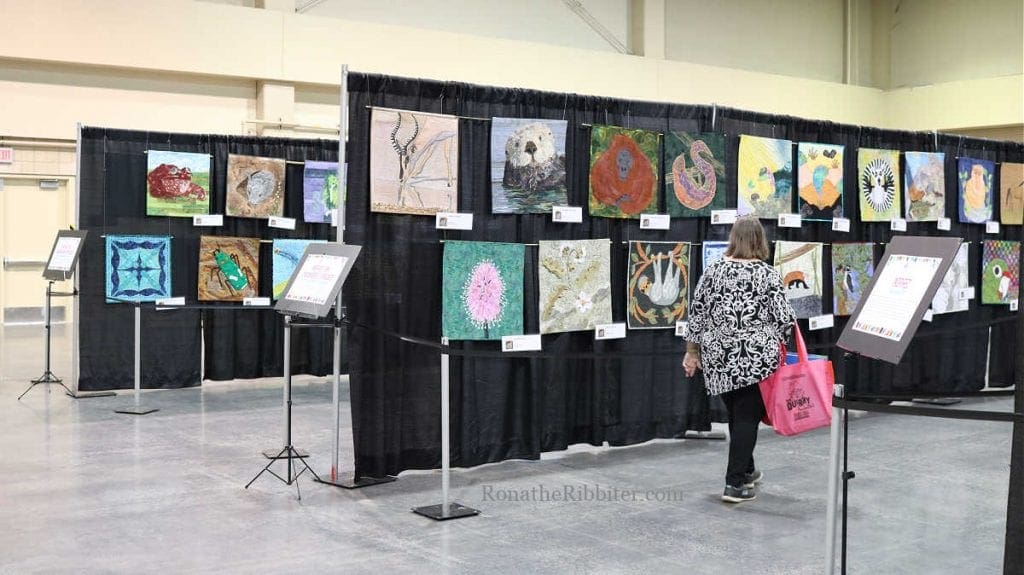 ---
Let the adventure begin!
I was super excited to get to the show. Not just because this was my first time attending as a media person, but also because this was my first large quilt show back after the COVID lockdowns. I really wasn't sure what to expect. However, it turned out to be a really great show!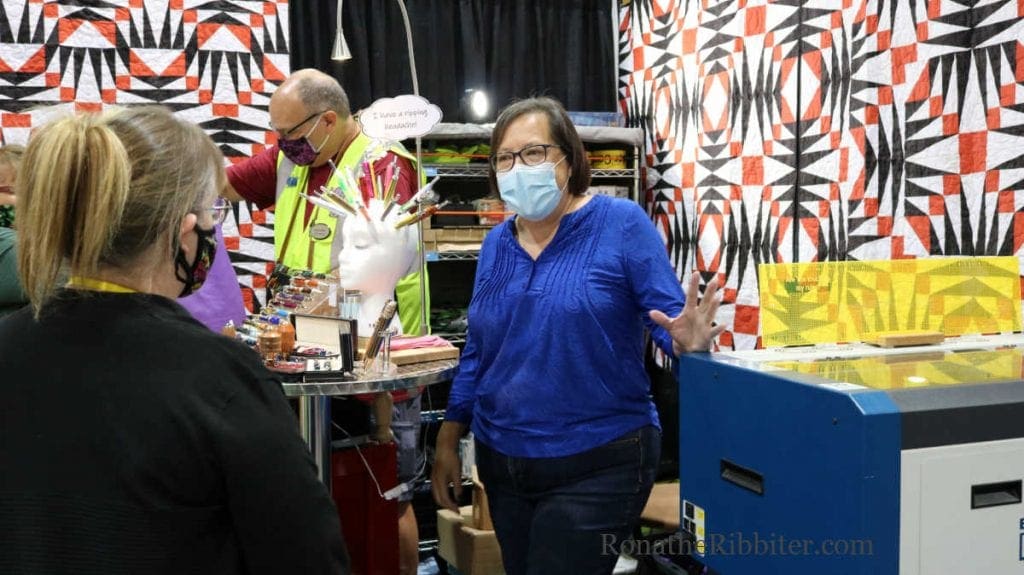 ---
The Health Factor
I know that a lot of people have expressed their concerns about getting back out to large events due to COVID and other health reasons. Hopefully, I can put your mind a little at ease. The people at OSQE did an amazing job of making sure everyone could feel safe.
Masks were required upon entry to the building. In fact, they had someone standing at the front door welcoming you to make sure you had your mask. If you didn't, there were some available for purchase. And, everywhere you looked were hand sanitizer stations set up for use.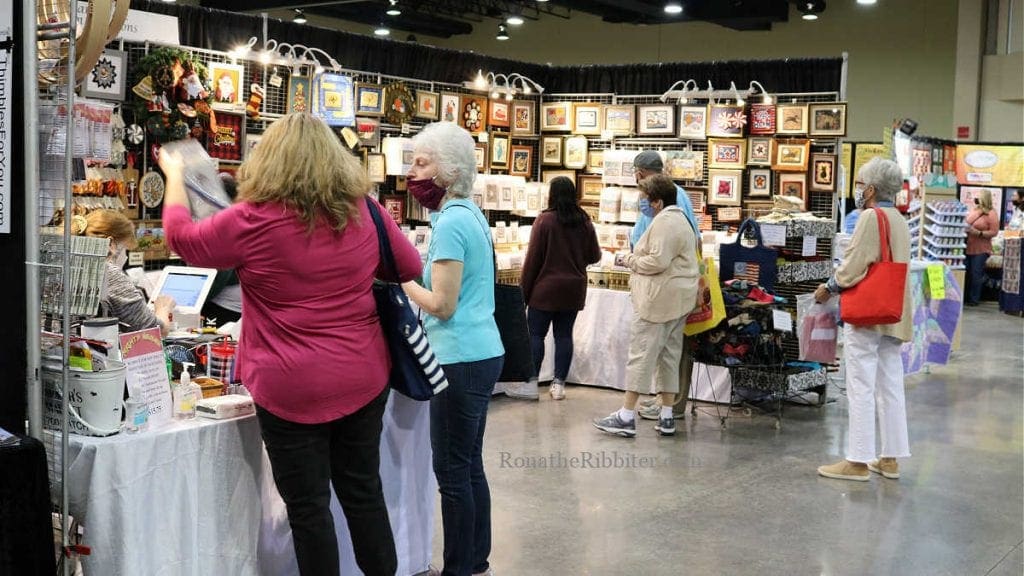 As you walked downstairs to the registration booth you were asked a series of health questions. Pretty much the same ones you get everywhere you go these days. No fever. No loss of taste or small. No, I haven't been in contact with anyone who's tested positive. Great! We're good to go!
---
---
An interesting fact I learned from speaking with one of the organizers, Mark Ingraham, is that many of the attendees (a large portion) were very quick to share they've already been vaccinated. It makes sense considering the major demographic of people that attend quilt shows but I still found it interesting news.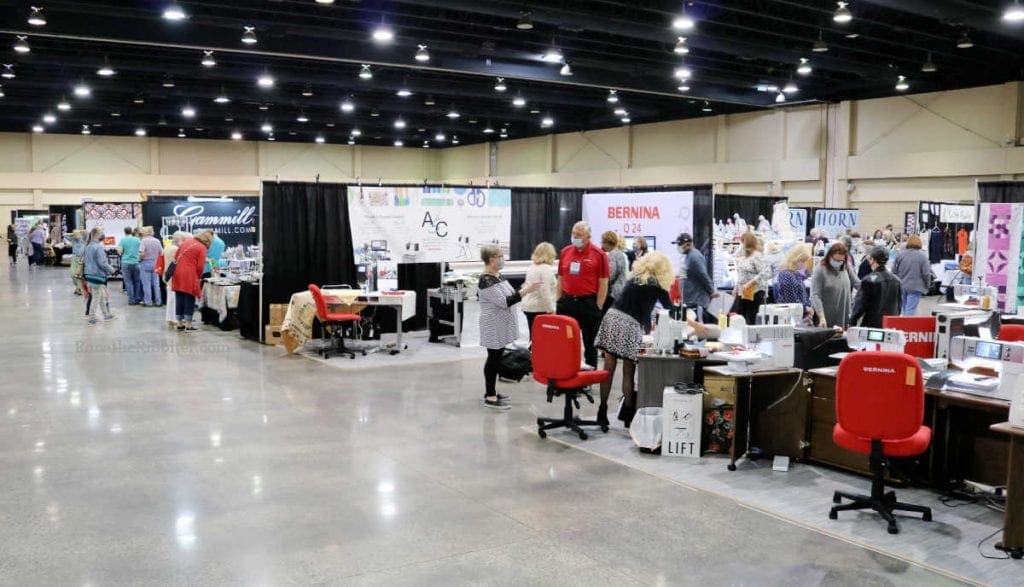 As for the show inside, the show was quite spread out. No worries there about keeping your 6 feet social distancing. There was at least 12 feet down the aisles for both the vendors section and the quilt displays. You could take your time enjoying all of the beautiful art on display and not have to worry about squeezing around or getting in someone's "personal space". Personally, I loved that aspect of the set up. It made things feel much less rushed.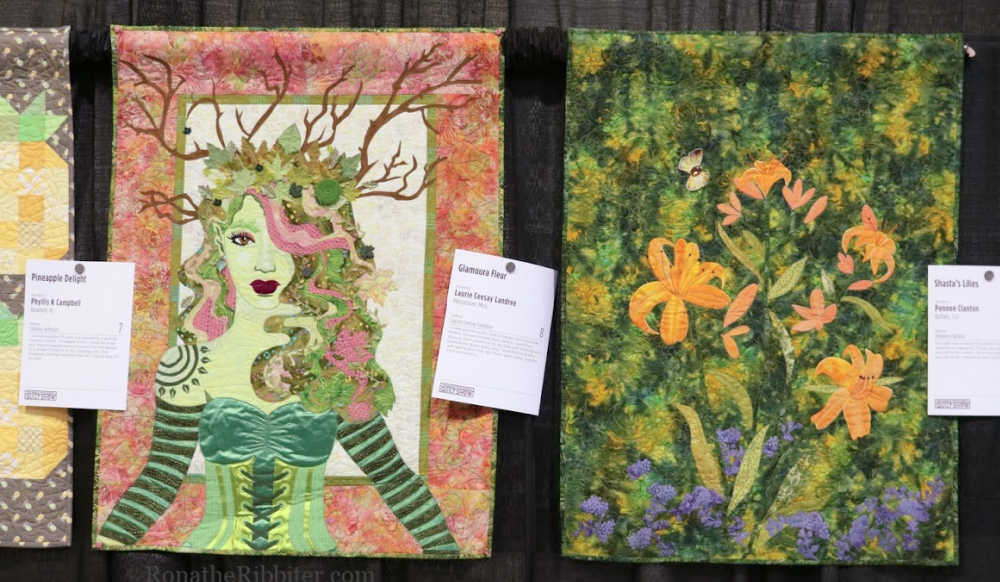 ---
And the Quilt Classes
All of the classrooms were set up in similar fashion to the quilt show floor. All seating was spread out at least 6 feet apart with plenty of room to feel comfortable. And, again, masks were required at all times.
---

---
How many people?
One of the biggest things I was interested in for this show was how the turnout would be. How many people were ready to venture out and back to a quilt show. According to my new friend Mark, the turnout was about 65% or so of "normal". I think that's about what I thought it would be based on my conversations with quilters over the past few months.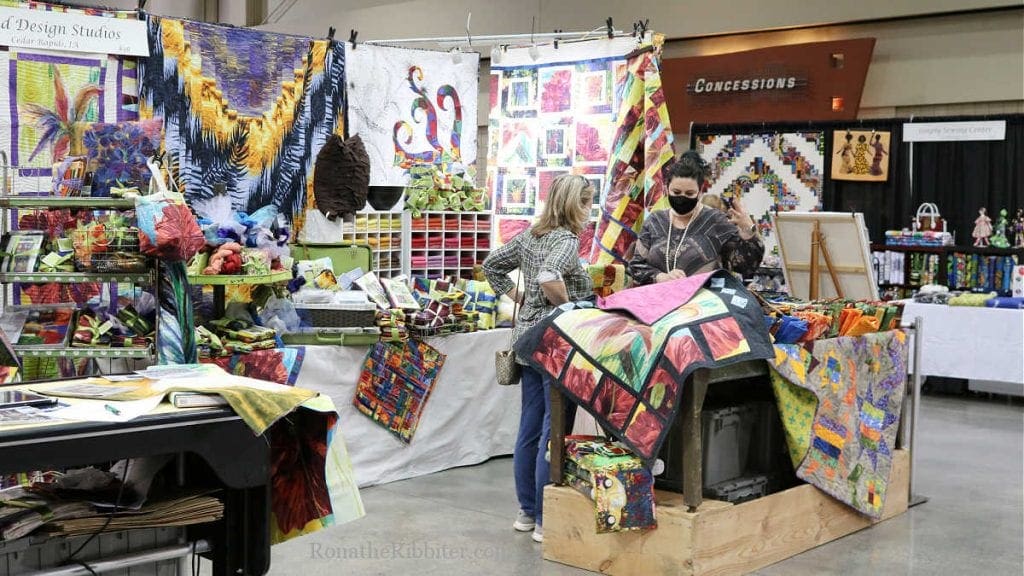 Even the number of vendors was down. In "normal" years the Atlanta Original Sewing and Quilt Expo can hold as many as 40 more vendors than was able to make the show. The reasons I found for the drop was due to both COVID concerns as well as border closures. Some of our Canadian friends were still not able to make the crossing. Hopefully we'll get to see them again soon!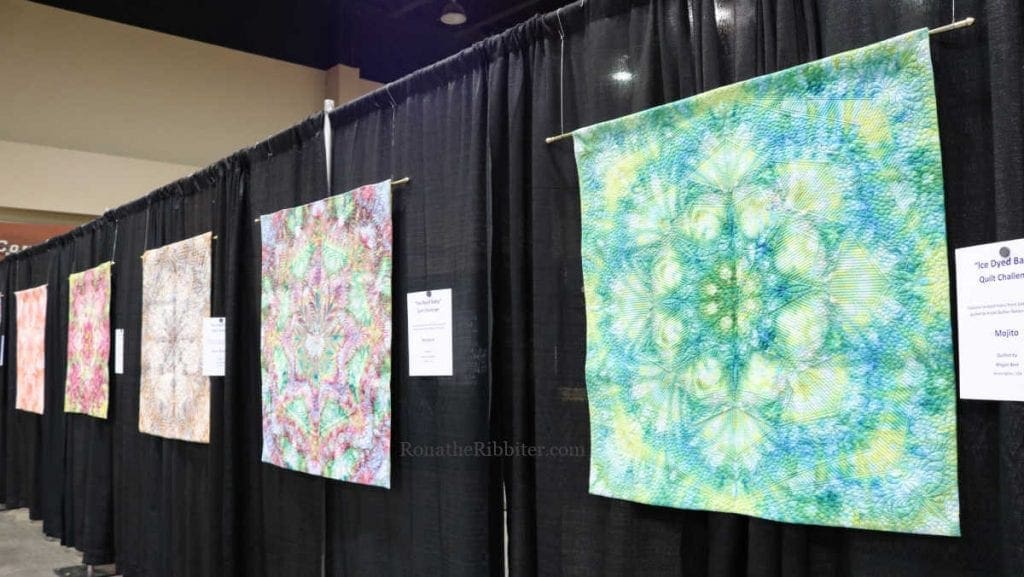 ---
Overall
Overall, I feel like the show was a complete success. The attendees I spoke with all said they had a great time and really appreciated the safety measures the organizers at OSQE took to make sure everyone felt comfortable. Also, the vendors told me very similar things. People were enjoying the quilts, learning new techniques and buying fabulous new fabrics and gadgets everywhere you looked.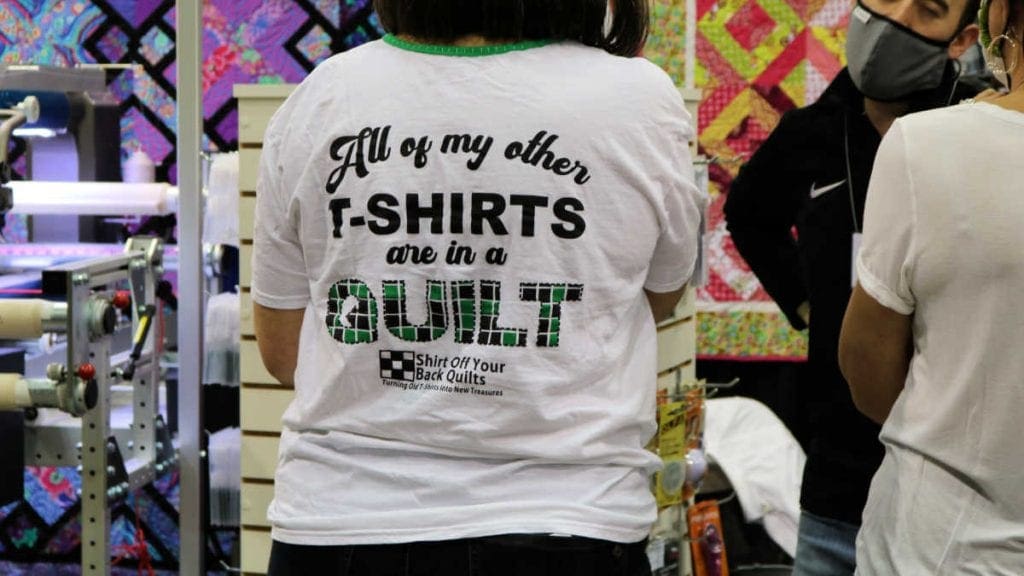 My goodness, even if it looks a little bit different, it feels great to be back at a quilt show!!
---
RELATED POSTS:
---
Do you know someone who'd love to this post? Click the buttons below to share with your friends! Then be sure to join us in the Traveling Quilters group on Facebook for more travel adventures!
---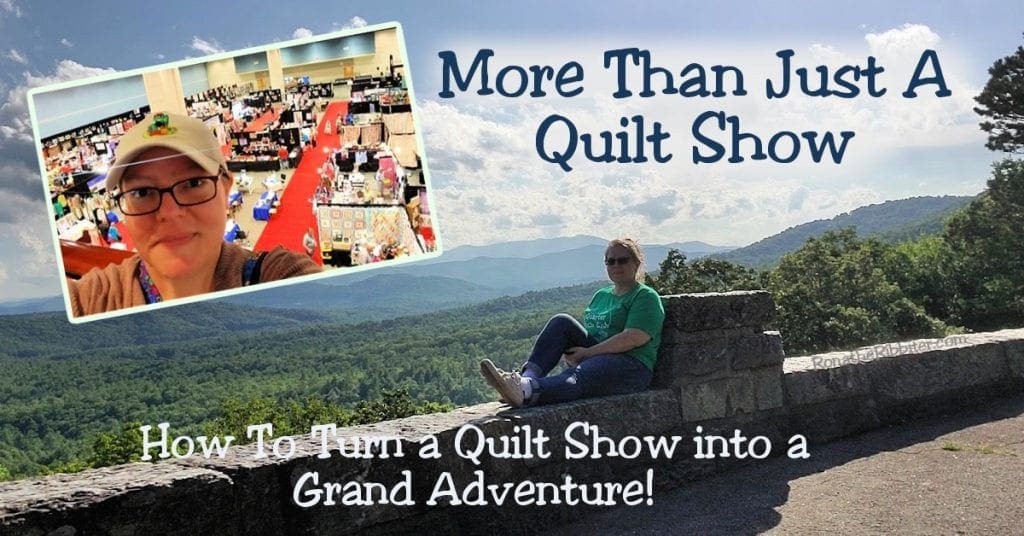 ---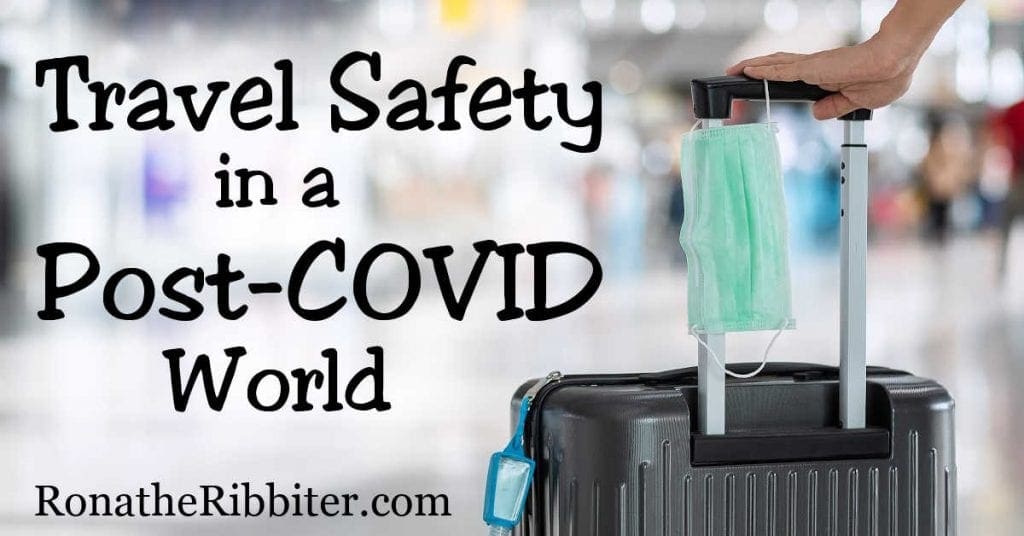 ---
---