In Sandy, Utah, a seemingly inconspicuous little suburb of Salt Lake City, lies a mecca of color and inspiration. Whether you're in the market for fabric, notions, longarming, classes, clubs or simply fellowship amongst friends, My Girlfriend's Quilt Shoppe is your place!
When I began planning mom and I's cross-country drive, I knew I wanted to stop at several quilt shops along the way. I mean, obviously, right? When I got to the quilt shops in Utah, the name My Girlfriend's Quilt Shoppe jumped out at me. With a name like that, we HAVE to stop and say hello!
---
What's in a name?
Not too long ago, in 2011, Kris Thurgood wanted to open a quilt shop. But she couldn't decide on a name that would bring people together in a welcoming quilting community. Until one day she ran into a friend of her grandmother.
You see, Kris's grandmother sewed a little but was not a quilter. However, that didn't stop her from going over to her 'girlfriends' on a regular basis to spend quality time with her quilting friends. Whenever someone would ask where she was going, she was simply "going over to my girlfriend's."
Not long after her grandmother passed, Kris walked into Elaine's, the local quilt shop at the time. There she met one of her grandmother's "girlfriends". After many tears and memories shared, she knew that was the name. It doesn't matter who you are, where you come from, male, female, when you walk into this store, you're 'one of the girlfriends.'
Today, there are now 2 locations for My Girlfriend's quilt shop, including here in Sandy, Utah. Each store exemplifies the quilt shops' goal of providing a place for community and education, warmth and fellowship. Together they offer everything you could ever want or need, including:
Monthly Clubs (Embroidery, Sewing, Quilting and more!)
Daily and Weekly social media content
In person and virtual classes
Longarming services
HUGE online shopping
Friendly staff waiting to help you
Machine sales and servicing
---
---
The Kimberbell Connection
When Kris was setting up her first quilt shop in Logan, Utah, there was an empty space on the wall. Well, her twin sister Kim offered to design a mystery quilt to use the space and have another fun offering at the shop.
Well, that mystery quilt was so popular that it launched Kim into her own quilting business… Kimberbell! Today, My Girlfriend's Quilt Shoppe are the foremost shops to get all of your Kimberbell products!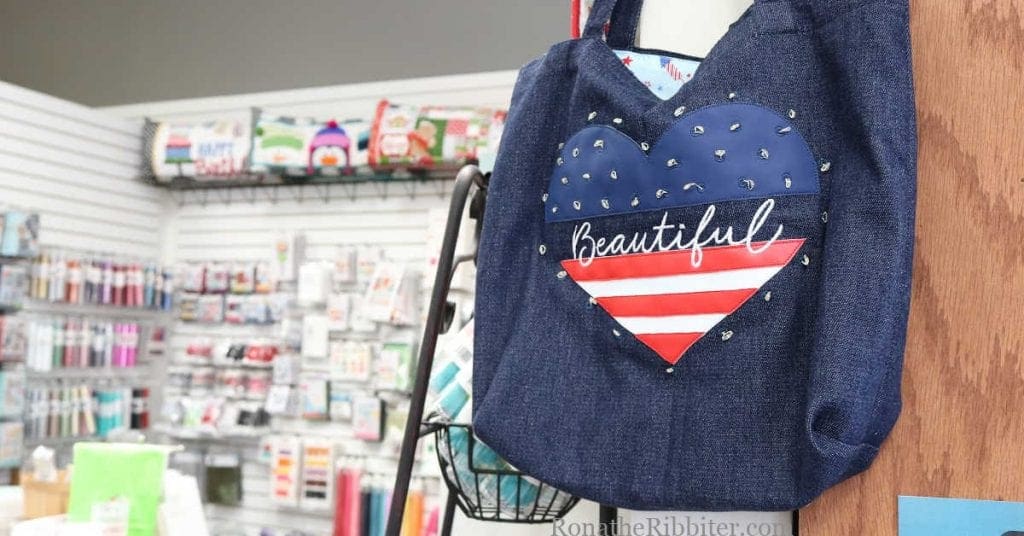 ---
To Contact My Girlfriends Quilt Shoppe
Website: https://mygirlfriendsquiltshoppe.com/
Email: info@mygirlfriendsquiltshoppe.com
Logan location:
1115 N 200 E, #230, Logan, UT 84341
435-213-3229
Sandy location:
9269 South Village Shop Dr, Sandy, UT 84094
801-647-7739
---
The Girlfriend Way:
1. Foster creativity, inspiration and fun.
2. Recognize the value of attitude, loyalty, hard work and teamwork.
3. Integrity and honesty is at the center of our business.
4. Empower ALL women to learn & grow through education
5. Nurture friendships to last for a lifetime.
6. Demonstrate compassion & philanthropy
---
---
RELATED POSTS:
---
Do you know someone who'd love the the My Girlfriend's Quilt Shoppes? Click the buttons below to share with your friends! Then be sure to join us in the Traveling Quilters group on Facebook for more travel adventures!
---
more on the blog
---
Click here for shirts, books, patterns, mugs and more!
---