Why do we quilt?
Last night at our Quilters Guild meeting our presenter asked an interesting question. Something that literally made me stop everything I was doing. A question I haven't been able to stop thinking about since last night. "What is your quilting legacy?"
---
According to dictionary.com, a legacy is "an amount of money or property left to someone in a will." However, over the years it's come to mean so much more than just something physical. It can mean something spiritual or emotional that is passed down throughout the generations. Something you want to be remembered by.
So, then what is MY quilting legacy?
I've thought a lot about this question. What do I want to be remembered by? Why did I start quilting in the first place? Do my quilts 'mean' anything? Why did I decide to make quilting (and travel) my business? The simple answer is because I want to help people like me.
You see, for most of my adult life I was a victim to my own brain. I was steeped in depression and anxiety. So much so that it prevented me from really doing all the things I knew in my heart I wanted to do. It seemed like I was locked in this perpetual cycle of negativity.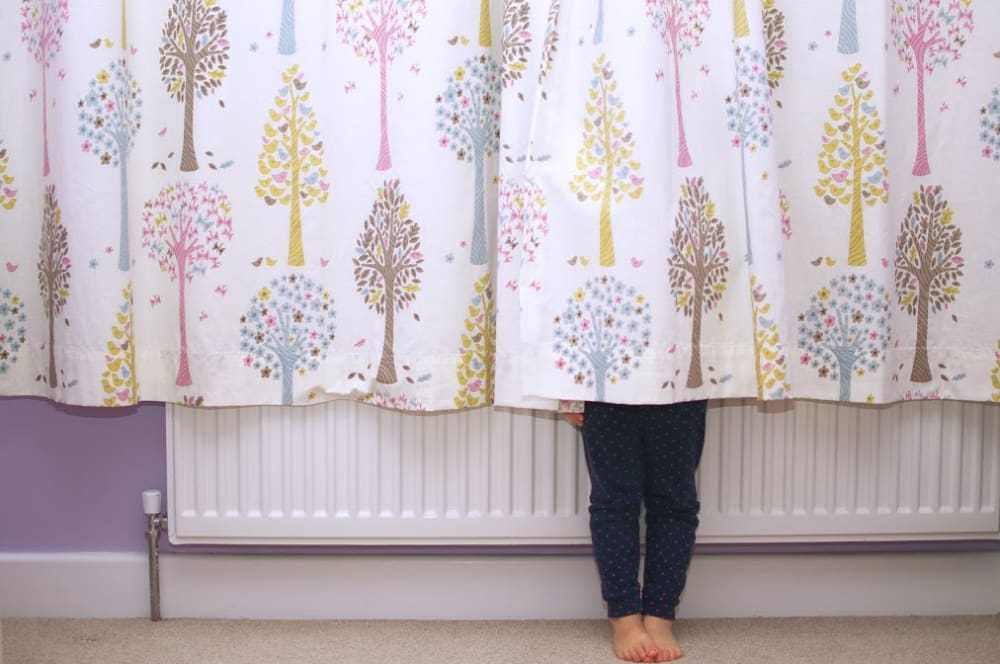 ---
Then, I learned to quilt.
About a decade ago my sister told me she was going to teach me to sew. Because I have a math brain and wanted to do something challenging, we decided my first project should be a quilt for mom. With that first quilt I was addicted. It fed not only the math brain but also my creative side. All that 3-dimensionl doodling in high school could finally yield something great!
A couple years later we moved out here to North Carolina and my husband joined a motorcycle club. This is where my quilting really took off. I began making raffle quilts, custom quilts and t-shirt quilts galore. It was great fun! Even with all that quilting I was still locked inside my own fear.
---
---
Do you think I could get up and make a grand presentation at a quilt raffle? Um, no. One night the club wanted to present me with a patch. It was supposed to be a fun event but I was so freaked out about standing up in front of everyone that instead I ended up huddled in puddle of panic attack mess inside my car.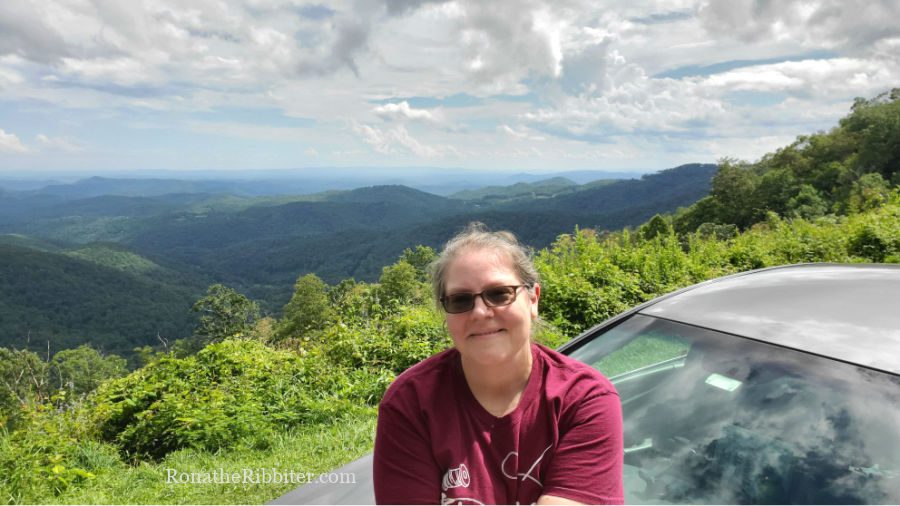 ---
Then, I got to teach
At some point after that horrifying moment with the club, I went into our local Joann fabric store to pick up supplies. They happened to be hiring for part time work and I happened to be looking for some extra money to keep quilting. So, I got the job!
Working behind the cutting counter at that store introduced me to just a small corner of this vast quilting community we all live in. I met quilters and sewists of all ages, backgrounds and skill levels. I quickly realized that so many of them were just like me. Beautiful creative souls that just have a few hiccups now and then.
---
everything you didn't know you needed to know about Quilting Travel! Click HERE to learn more!
---
I realized in no time that the one thing we all have in common is fabric. And, I can talk about fabric! So there was my ice breaker. If I know going in that I'm in a group of fellow quilters, I know I'm with 'my people'. I know if I start talking about my passion for applique and my frustration with achieving a perfect quarter inch seam, these people won't look at me like I'm insane. Instead, we usually end up talking for hours about quilting and more!
It was only a few months working behind the cutting counter that my manager approached and asked if I wanted to teach quilting. Our current teacher was moving out of state and needed a replacement. Without even giving myself time to think I said, "yes!" Then the panic set in. I don't teach. Am I even qualified to teach? But you know what, I did it.
No my first class was not stellar. I was nervous. I made mistakes. But I did it. Each class got a little better and a little easier. Each student ended up teaching me more than I taught them. They taught me that I CAN do this. That I AM qualified.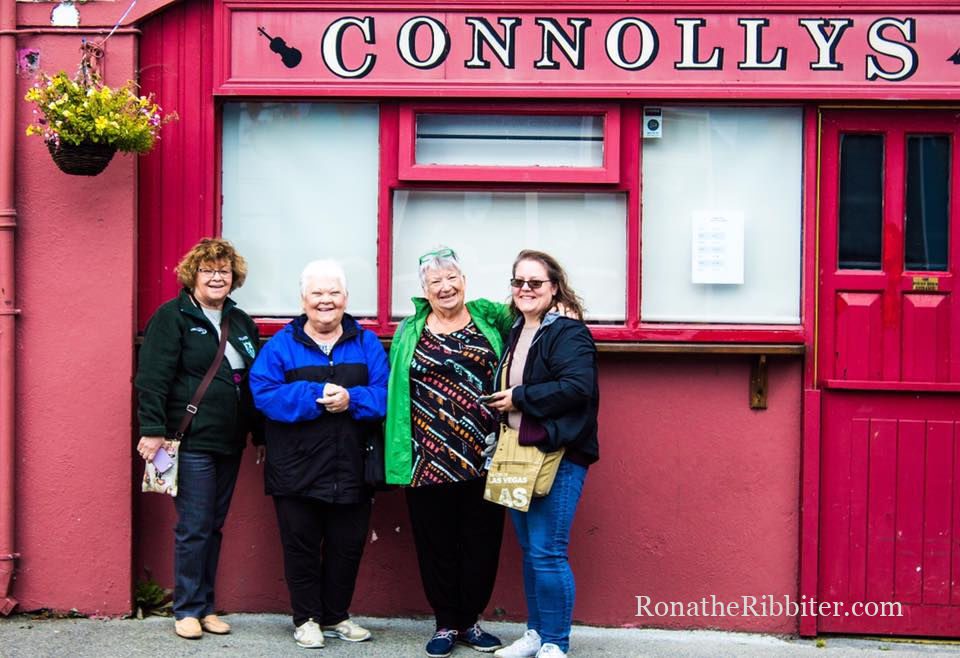 ---
Just the Beginning
Using my experience at the fabric store I continued to push myself a little further. Each adventure I faced a little bit more of my fear. Let me tell you, the feeling you get on the other side of that fear is addicting! It's an amazing emotional high that I now crave.
I went on a quilt tour to Ireland by myself (and 12 perfect strangers). I started this traveling quilter blog. I've taught workshops and given lectures to quilt guilds. I've vended at quilt shows. I've traveled by myself all over the country. And you know way, I'm loving every minute of it.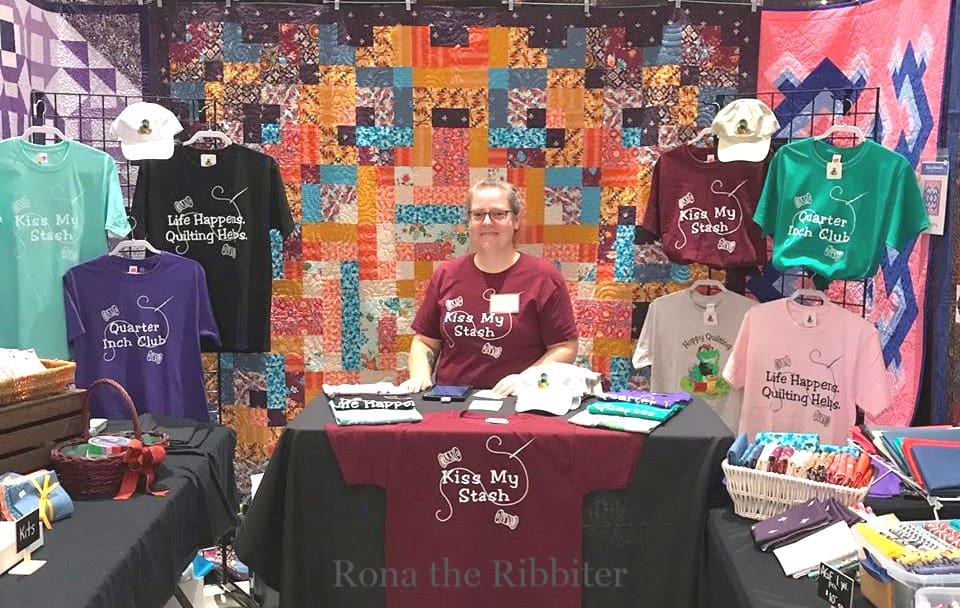 ---
What Is Your Quilting Legacy?
So, what is my quilting legacy? I hope that through all of my trials and battles my quilting legacy is that I was able to inspire at least one person like me. Someone who may be sitting there reading this blog post right now and decides to face just one fear. To push past and accomplish just one small thing that frightens you. Because I promise. When you realize that the fear is all in your head, you can do anything. Just one small quilting adventure at a time.
---
Related Posts
---
Do you know someone who would love to learn about quilting legacy? Click the buttons below to share with your friends! Then be sure to join us in the Traveling Quilters group on Facebook for more travel adventures!
---
more on the blog
---
---